Treatment Solutions for the Whole Family
Sports Podiatry and Injuries
Podiatrist. B.Pod., MSc.Pod.
Member of the Australian Podiatry Association & Sports Exercise Podiatry Australia 
Paul has 10 years of experience as a podiatrist in private practice. He is happy to help people of all ages and abilities with their lower leg, foot and ankle pain. Whether you are an injured weekend warrior, a casual runner, a determined walker or someone with a love for fashion footwear, he can help find a solution to your problem.

He regards himself as a friendly and welcoming person. He prides himself on ensuring his patients understand their problem and can tailor treatment solutions to meet their goals and budget.
Paul expanded his professional knowledge, completing an additional postgraduate qualification from Scotland, a Master's degree in a Theory of Foot and ankle Surgery. Paul has a special interest in treating sports injuries, adult acquired flat foot (PTTD) and big toe joint osteoarthritis.
He can provide a safe and effective procedure for permanent resolution of painful ingrown toenails. Paul can also prescribe antibiotics to manage an infection if present, as he has obtained his Endorsement for Scheduled Medicines (prescribing rights) through AHPRA. This makes the entire process convenient for his patients.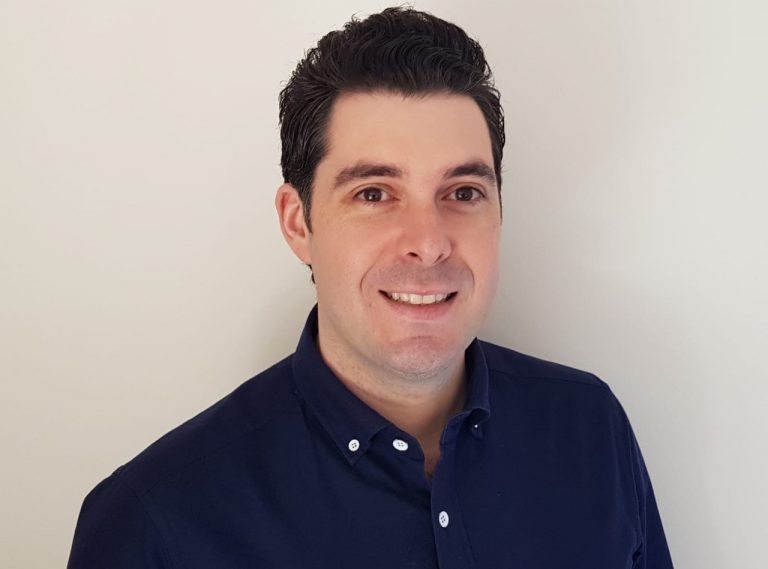 Undergraduate Bachelor of Podiatry, 2010 (Melbourne, Australia).
Postgraduate Masters (MSc.) Theory of Podiatric Surgery (Glasgow, Scotland)
This degree focused on surgery of the foot, medicine and pathology, diagnostic imaging interpretation and research methods.Anatomical dissection and podiatric mechanics modules attended at Glasgow and Edinburgh in Scotland.Paul's thesis focused on big toe joint osteoarthritis.His dissertation was titled: "Is Autogenous Capsular Interpositional Arthroplasty an effective surgical procedure for Hallux Rigidus?"
Endorsed Prescriber (AHPRA)
Successful completion of the accredited training pathway, from the Australian Health Practitioner Regulation Agency, to prescribe and administer S4 medicines for therapeutic purposes of foot and ankle pathology.
Epworth Hospital – Foot & Ankle Symposium (2020)
Injection Therapy in Tendinopathy: Art & Science (2019)
Foot & Ankle Dissection Workshops (2019, 2018, 2013)
Treatment of Foot & Ankle Fractures Seminar (2019)
Heel Pain Symposium (2019)
Annual Foot & Ankle Surgical Seminars [ACPS]
Student Supervision
Paul often assists students with private practice observational opportunities in his consulting rooms. Should they be present at the time of your consultation, Paul will check with you first to ensure you feel comfortable with a student observing your treatment.
Company Director, Australian Podiatry Association (VIC)
Paul was a director of the not-for-profit association for 6 years. The state branch provided local podiatrists with advocacy and professional development opportunities. During his tenure, the board facilitated a merger, as it was recognised that a unified body was imperative to strengthen the profile of the podiatry profession. This transition was successful, with state amalgamation to form the new and current body, the Australian Podiatry Association (A.PodA).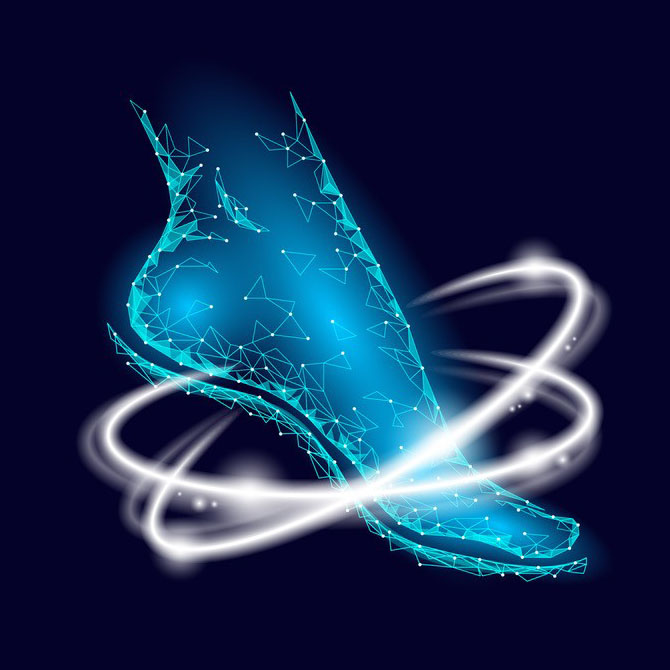 A Podiatrist is an allied health professional who is qualified to provide treatment for all problems of the foot, ankle and related structures of the lower leg.
They are registered under the Australian Health Regulation Agency (AHPRA).
They have priveledges under all private health insurance funds, TAC, work cover, NDIS and Medicare EPC. 
Paul obtained his undergraduate qualifications from Latrobe University in 2009 his Master's degree from Glasgow Caledonian University in 2017 and has also obtained his Endorsement for Scheduled Medicines (prescribing rights) from AHPRA. 
Treatment Solutions for the Foot & Ankle
Management of Foot & Ankle Sporting Injuries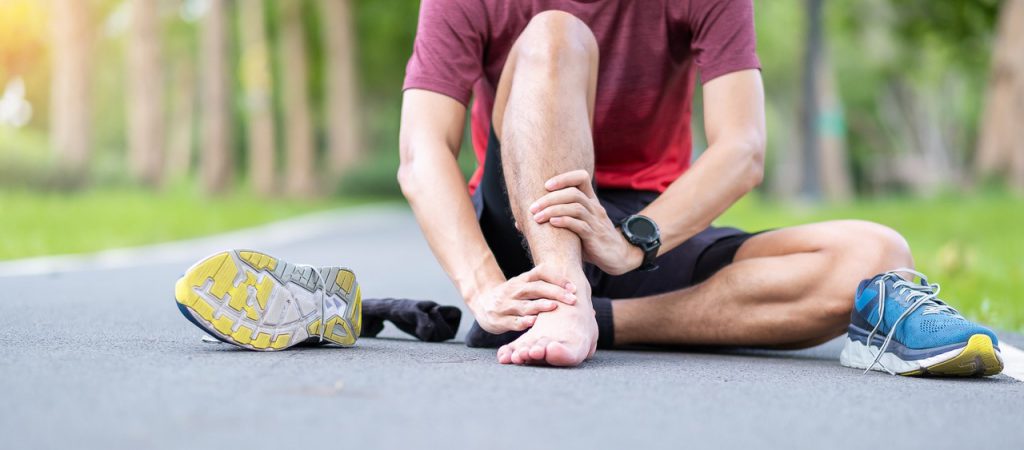 First Metatarsophalangeal Joint
Patient Matched Customised Orthotics
Prescribed when a particular problem exists with either the bones or soft tissues such as tendons, ligaments or fascia of the foot, ankle or lower leg. 
They are used to compliment an overall treatment plan and can aid in avoiding re-injury in the longer term. Often termed musculoskeletal pathology, these can be chronic or acute injuries and can effect all ages. 
They are flexible, yet supportive and aim to positively influence these structures by altering the forces placed on the foot and ankle and in turn improve biomechanical function.
There are many types of materials and designs that can be made and your podiatrist will discuss the most appropriate that matches your condition, your footwear and goals.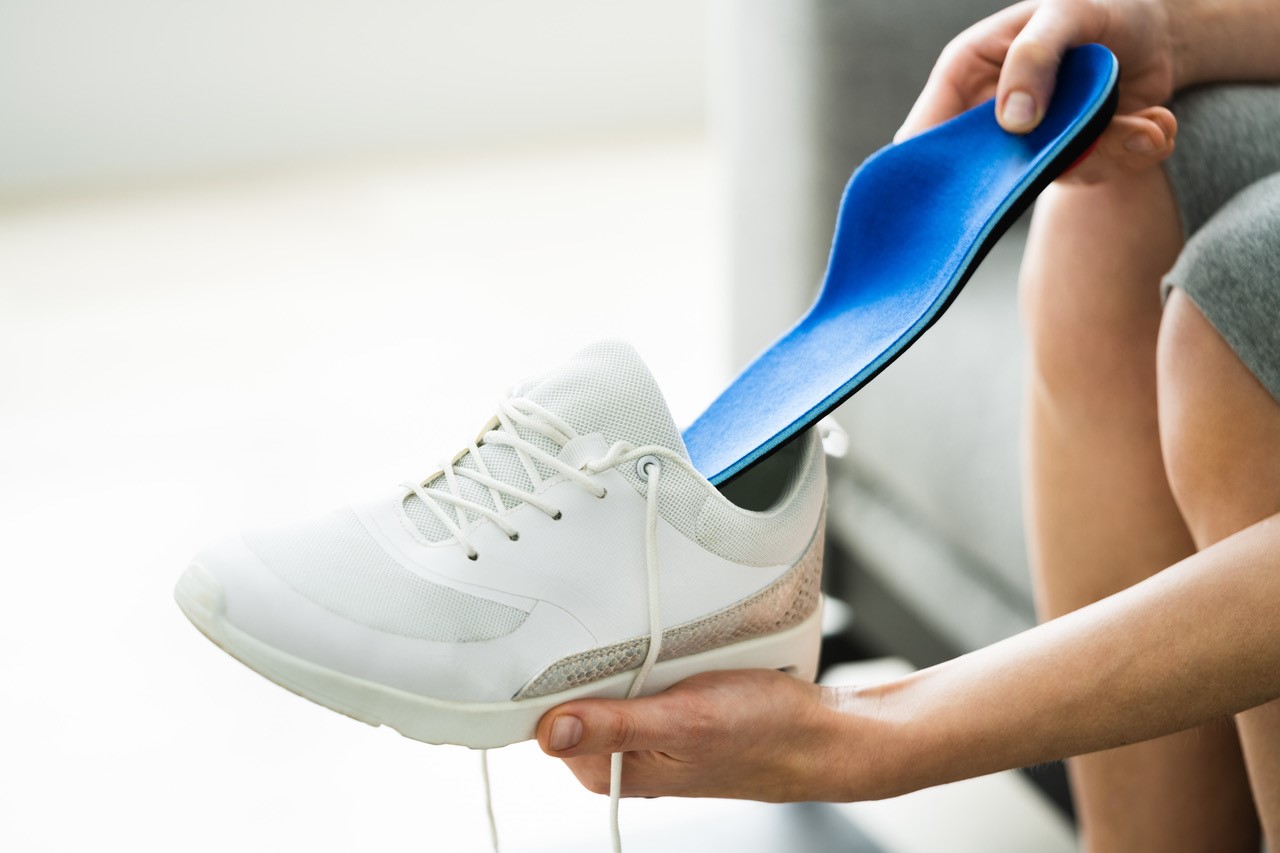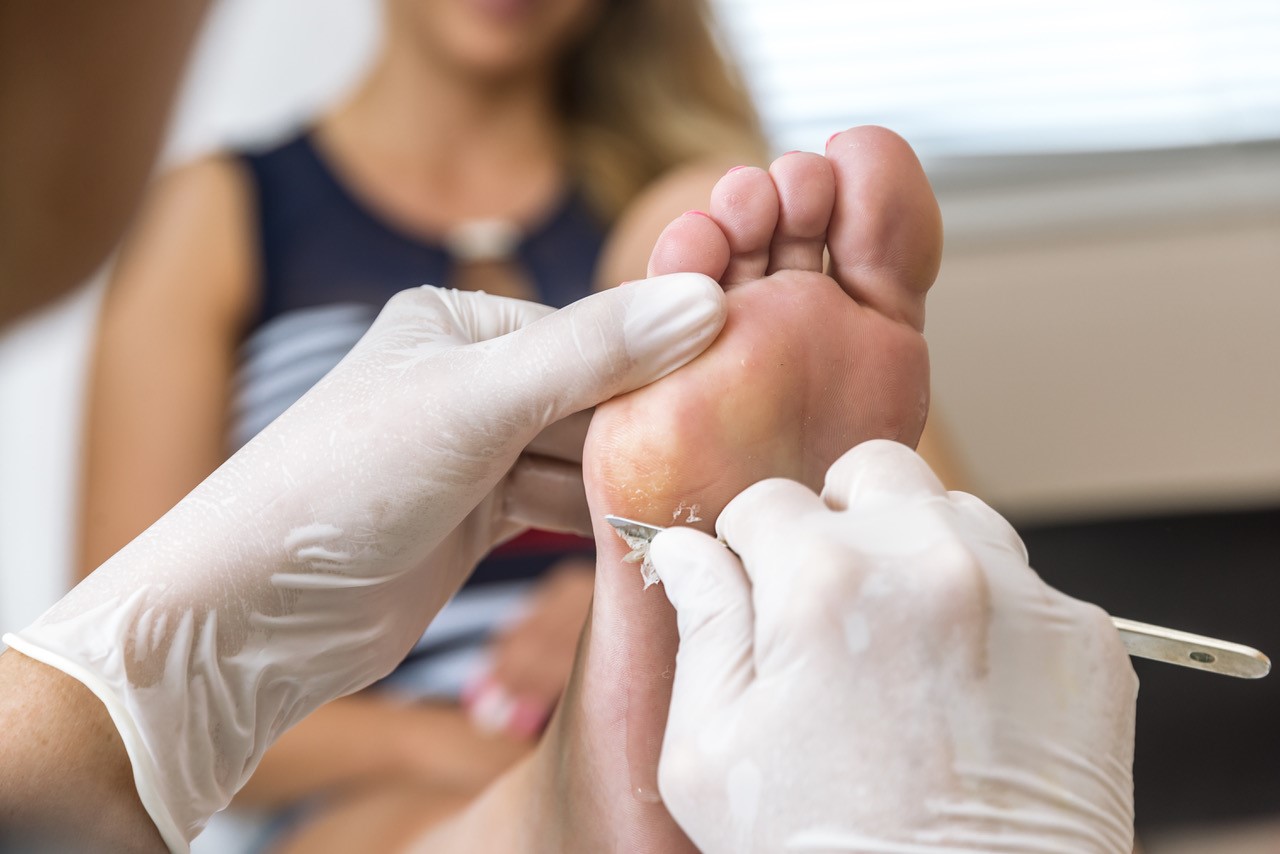 General Podiatry Treatment
A safe medical pedicure
maintaining healthy & comfortable Feet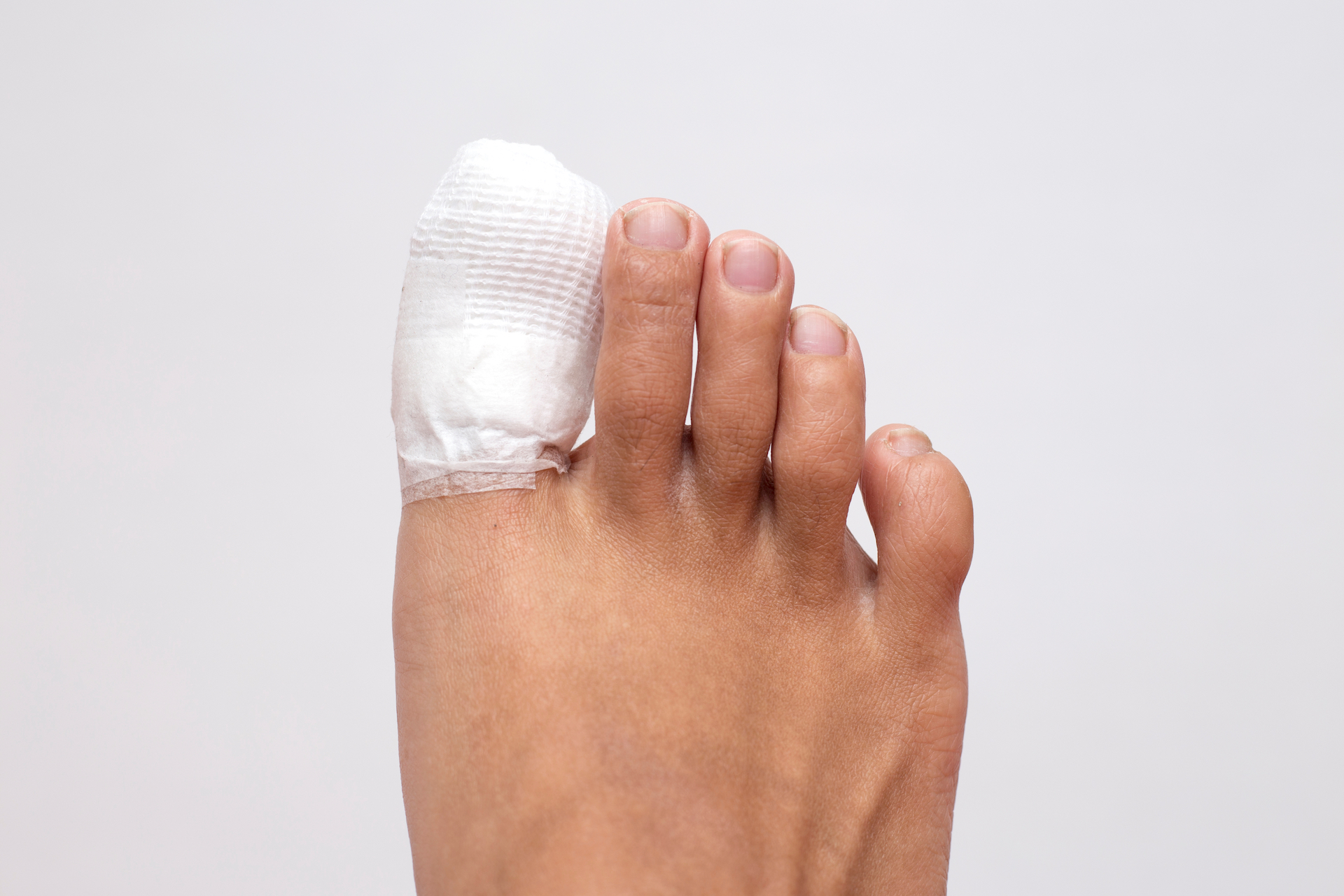 A minor surgical procedure can be performed to address a reoccurring problem. 
It is safely conducted with sterile instrumentation and local anaesthetic block, within the consulting room.
It provides a permanent solution with a quick return to activity.

Consultations, Referrals & Pricing Policy
Standard Consultation
Typically enough time for most treatment services, which typically includes:
General Podiatry treatment
Assessment of an injury
Injury review and rehabilitation
Extended Consultation
Potentially required when:
Multiple problems require attention 
17-19 Main St, Narre Warren North VIC 3804
Consulting alongside our colleagues at Narre North Osteopathy.
On-site and street parking available at the front of the practice.
Monday morning, Thursday afternoon/evening and Saturday morning.
Please contact our Practice Manager Joanne on
0438 230 388
or
info@narrewarrenpodiatry.com.au
to make an appointment.
or